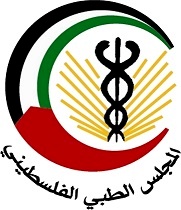 The Palestine Medical Council, a legal entity with an independent financial policy, was established in Palestine. The Council is based in Jerusalem and has the authority to establish chapters in any governorate in Palestine. The Council's purpose is to elevate the medical and scientific level of physicians working in various medical specialties in Palestine.
The Council aims to raise the scientific learning and practical level of physicians working in various medical fields in cooperation with educational institutions and other means, including:
Setting recognized criteria for preparing physicians during their internship and medical specialization years in and outside Palestine, and revising these criteria regularly.

To adopt the standards and medical criteria for continuing medical education and the ratification of programs needed for this purpose.

Coordinating and cooperating with the Arab Council for Medical Specializations and with other similar councils.
In order to accomplish its goals, the Council provides comprehensive training modules and training curriculums for all medical specialties, set up standards and specifications for the accreditation of hospitals and health centers qualified for training physicians and issue specialization certifications to physicians who meet the criteria and pass the exams.
The Council provides the following:
Comprehensive electronic exams

Specialization Certificate exam (the Palestinian Board)

Training, Learning and specialization education

Various Training courses